Location Based Inventory Management

Stop Wondering What Happens On Your Lot.
Why You'll Love Our Platform
Lot Metrix was built to be the fastest, easiest and most efficient inventory manager available today.  Track your most valuable assets as they journey through your dealership and into your customers driveway.  Increase sales and service production while minimizing dealership liability with our cutting edge technology.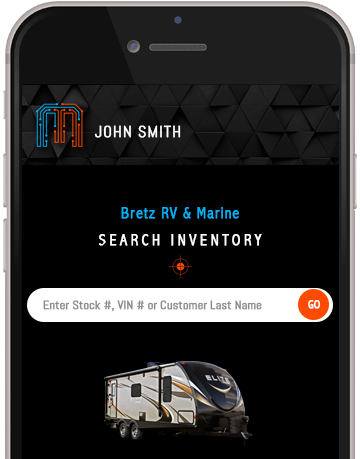 Ultra Fast
With our integrated barcode scanner, inventory can be tagged in a split second.  We conveniently save the location every time you scan the barcode in order to create a vehicle history and help the next person locate the unit. High speed data transfers allow all of your information to save immediately. Prefer the old fashioned way of manual entry? No problem, you can do that too.
Powerful Reporting
What good is a new application if you can't track the results?  We've incorporated enough advanced reporting to keep even the most demanding departments in the know.  Track all of your vehicle moves from A to Z and track employee performance while improving dealership efficiency.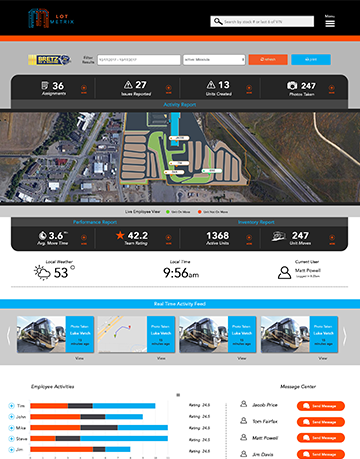 Exclusive Features
Find Out What Makes Us The Preferred Choice
Barcode Scanner
Our integrated barcode scanner makes marking inventory location lightning fast. Manual entry is also supported!
DMS Integration
Automatically add your inventory to our database from your DMS.  We support many providers and various formats.
Advanced Geo-Fencing
Create advanced lot segments and zones to clearly identify dealership parameters.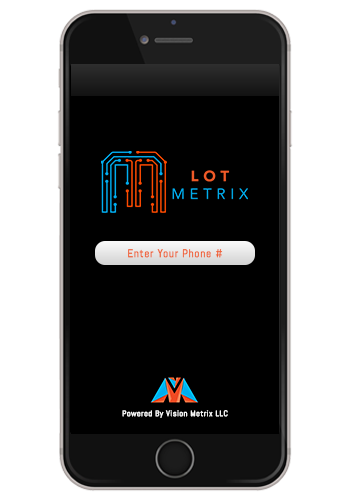 Photo & Video Feed
Unlimited cloud-based storage of photo and video resources are tied directly to each unit to help minimize liability.
Admin Dashboard
Review and monitor unit moves, assignments, driver efficiency, reported issues and much more all from the comfort of your office. 
Tasks Assignment
Create and assign unit moves and other tasks to be sent to employees who can access and see exactly what to do directly from the app. 
What Our Customers Are Saying